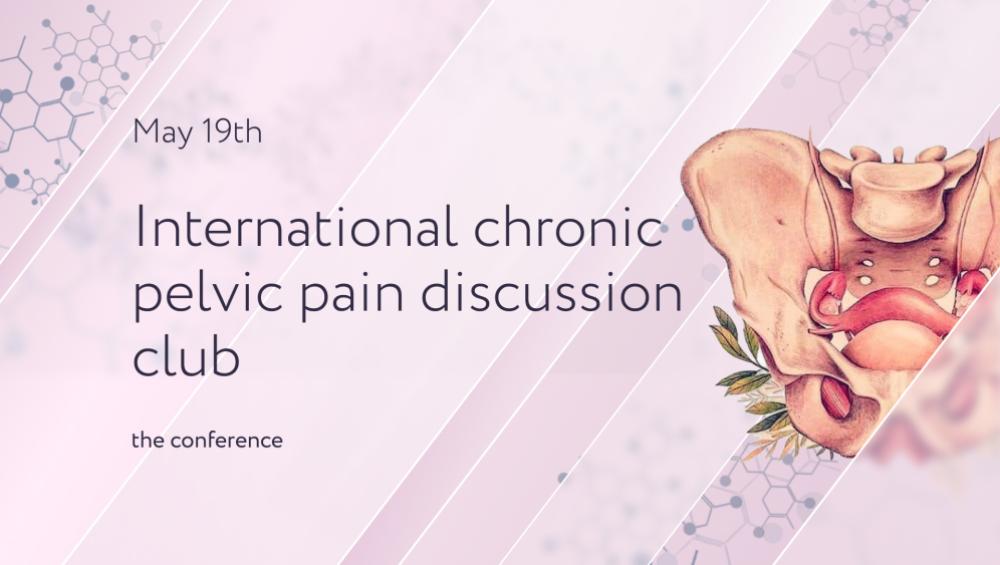 News
The Conference «International chronic pelvic pain discussion club»
Dear Colleagues!
May 19th, Fomin Clinic, Moscow, The Conference "International chronic pelvic pain discussion club" will be held. Russian and foreign experts will discuss the most pressing issues of diagnosis and treatment of such a complex and multicomponent pathology as chronic pelvic pain syndrome.
Unique specialists from the USA, Canada, India, Hungary are invited. You will have the opportunity to listen to reports, ask questions in person and online.
The Conference "International chronic pelvic pain discussion club"
May 19th 6AM EST — 10:30 AM EST
1. Importance of Cross Disciplinary Collaboration (Elise De) 6:00-6:15
2. Interaction with the International Continence Society (ICS): personal experience (Artem Loktev) 6:20-6:35
3. Neurological Causes of CPP (Charles Argoff) 6:40-6:55
4. Pudendal nerve entrapment syndrome (Nucelio Lemos). 7:00-7:15
5. Prostatitis and Chronic Pelvic Pain Syndrome (Miklos Romics) 7:20-7:35
6. Ultrasound exam of pelvic peripheral nerves in CPP management (Natalia Vuicik) 7:40-7:55
Break 8:00-8:30
7. Recurrent UTI (Artem Loktev) 8:30- 8:45
8. Clinical approach to a patient with suspected Bladder pain syndrome (Rajesh Taneja, India) 8:50- 9:05
9. Diagnostic errors in chronic pelvic pain syndrome (Natalia Krotova). 9:10-9:25
10. Pelvic Floor Muscle tension myalgia (Beth Shelly) 9:30- 9:45
11. Pelvic floor muscle tension myalgia and LUTS (Ekaterina Filippova) 9:50-10:05
12. The role of psychiatrist for CPPS management (Nadezhda Ilyina) 10:10- 10:25
Join us, it will be interesting!